Who We Are
Wai-Ping Arthur
Financial Planner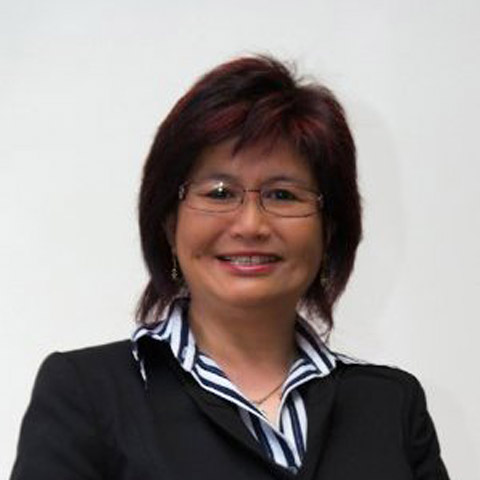 Wai-Ping, our Principal Financial Adviser, is authorised by Matrix Planning Solutons Limited. She has been providing strategic financial planning advice since 1999. She was the Victorian Adviser of the year in 2005 under the previous Licensee and a finalist for the prestigious National FPA "Value of Advice" Award in the Pre-Retirement Planning category in 2008. She has a Bachelor of Business (Accounting), a Diploma of Financial Planning, is a Certified Financial Planner and a Chartered Accountant – Financial Planning Specialist.
Prior to that Wai-Ping has worked for over 12 years as a Chartered Accountant in 'big 4' and medium size accounting practices providing accounting and taxation services to professionals, high net worth individuals, self-managed superannuation funds and small business entities such as Trusts, companies, partnerships and sole practitioners. Wai-Ping discovered clients have a need for a proactive, strategic and trustworthy partnership with their adviser to manage their personal financial planning to achieve their goals.
Wai-Ping followed her passion and moved onto Financial Planning in a full time capacity in 1999, successfully building a client base over 8 years for a 'top 6' chartered accounting practice in CBD Melbourne. In 2008, she set up her own boutique Financial Planning firm, continuing her highly approachable caring style to help and educate her clients set, achieve and track their financial goals. This coupled with her background in taxation and accounting matters meant that she has the knowledge and skill to tailor strategic plans for your unique situation.
In her spare time she practices yoga and meditation.
Wai-Ping Arthur is an authorised representative of Matrix Planning Solutons Limited and provides financial planning services for superannuation, managed investments, personal risk insurance, margin lending, shares and self-managed superannuation fund advice. She is not authorised to provide advice or services in derivatives, finance broking and other credit activities.
Articles
Kristine Arthur
Financial Planning Assistant
Kristine joined our firm in 2013 and is responsible for supporting the provision of advice and ongoing services to clients of Arthur Financial Services. Kristine likes to "make things happen" which is no surprise as she completed her commerce degree at Monash University and her Diploma in Financial Planning whilst working part-time with us. She believes in setting goals and in achieving financial independence, having put in place her own financial plan by the age of 21. In her spare time she practices yoga, enjoys cooking and travelling.
Chandana Duvvuru
Para Planner
Since joining our firm in 2009 as a para planner, Chandana has provided invaluable support to our firm in the production of advice documents for clients of Arthur Financial Services. Chandana has a Bachelor of Arts (Maths, Statistics and Economics) and an MBA from Osmania University, Hyderabad, India. She enjoys reading and travelling. Chandana is a superb cook, delighting our senses with her homemade curries.